Some of my under-16 students performed live a couple of songs last week for the "Alles es Just" Festival / Neighbours on Stage KIDS 2022 in Schaerbeek. 
They met on Monday and they had the gig on Saturday.
What a rush!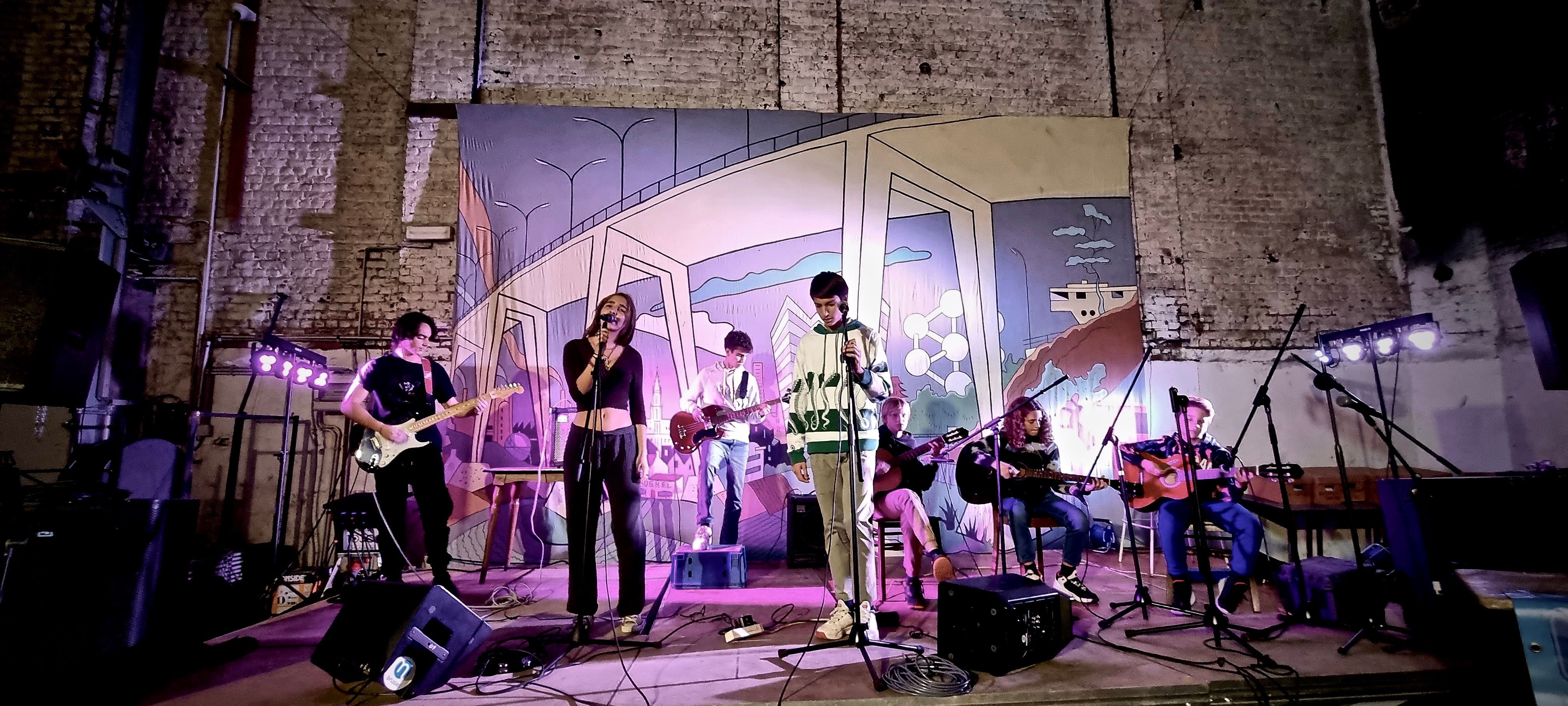 (pic: Lidewij Nuitten)
From left to right: Federico, Elena, Leonardo, Lorenzo, Leo, Riccardo e Alessandro.
Thanks, Lidewij, for the opportunity.