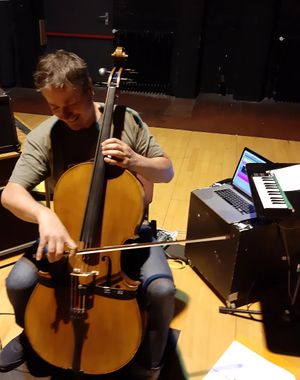 I've just started a new collaboration with the super talented composer, musician ad sound engineer Eric Ronsse.
He's a good friend, also. Check out his website HERE
We're working on an upcoming soundtrack, and I hope we can tell you more in a couple of weeks.
Eric and I have worked together as musicians and technicians before, but this is the very first time we will be composing and arranging something side by side.
I can't wait to hear the result.

Here's a sample of what he can do.
Enjoy!